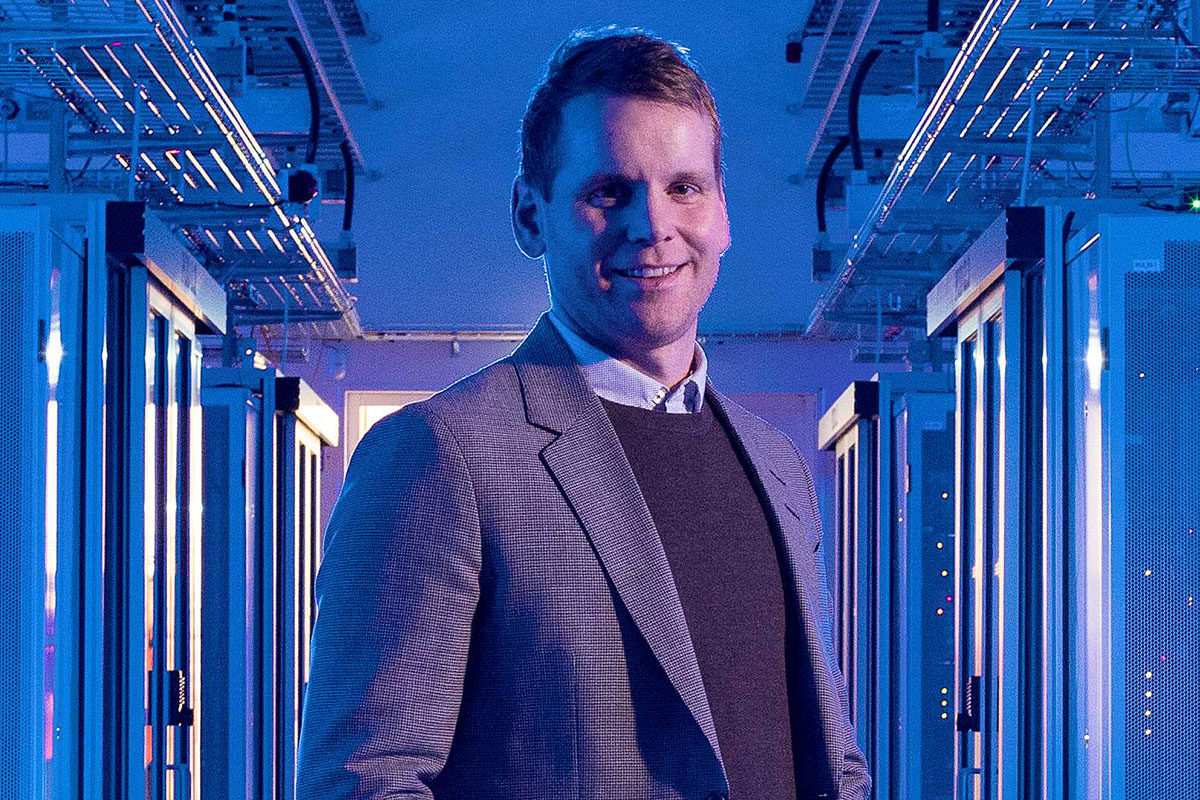 10 Aug

Dramatic increase in demand for data center and high-performance computing services
Eyjólfur Magnús Kristinsson, CEO, Advania Data Centers, reveals why environment-friendly, sustainable and efficient Icelandic data centers provide more compute for your budget
According to KPMG, the data center sector has quickly expanded to contribute nearly 1 percent of Iceland's gross domestic product (GDP). How would you summarize the industry's development and what is Advania Data Centers' (ADC's) position in the sector?
ADC was the first data center company in Iceland and, having built on our experience to better serve our customers, it is the largest player in the market today. Icelandic data centers mostly focus on IT workloads that require a lot of electricity and cooling, commonly referred to as high-performance computing (HPC), because that is where data centers here can provide the most value to the customer.
HPC is the fastest-growing sector within IT and it includes applications such as computational fluid dynamics, computer-aided engineering and artificial intelligence, to name just a few. Big HPC applications can often be located far away from those that use the systems and, therefore, Iceland is very well suited because of the operational and cost efficiency we can deliver here for systems that consume a lot of energy and need a lot of cooling.
At the moment, the data center industry in Iceland is a new segment within the country's tech industry but it has already proven it can provide great value to innovative, globally leading enterprises that find significant value in our combination of cost efficiency and sustainability.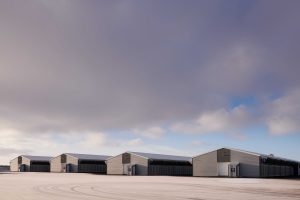 What makes Iceland a particularly competitive place for data centers in comparison to the other Nordic countries?
Conditions for data centers in Iceland are very friendly, in particular for applications that use a lot of energy or need big cooling systems—for data center systems like that Iceland offers increased efficiency from a cost, operational and social standpoint. The largest benefits of Iceland for data center infrastructure can be boiled down to three main areas.
Firstly, power: the power you buy for your data center operations in Iceland is competitively priced, plus our customers can get long-term power agreements from us. That gives them total predictability in their cost of operations over the lifetime of their data center operations here. In many other countries, you would pay a premium for fixed pricing on energy. Added to that, all the grid energy in Iceland is produced by power plants that either are geothermal or hydropower, so it is 100-percent renewable.
Secondly, the climate in Iceland is perfect for data centers as the temperature is usually between 10℃ and 15℃ during the summer months and rarely goes under -5℃ in the winter. In most other European locations, this difference can be far greater—for example, in some places it can vary from 20℃ to 30℃ in summer and -20℃ to -30℃ in winter. This means that the cooling and operating of a data center is much more efficient in Iceland. Combined with our great electricity prices, we can offer the world's lowest total cost of ownership (TCO) for data centers.
Thirdly, the educated and capable workforce here is a topic we sometimes need to address, as Iceland is often perceived to be a very small country. One of our two data center facilities is located in the capital region of Iceland, where almost two-thirds of the population lives, and the other is in the southern peninsula, only a few minutes from the main Keflavik International Airport and less that 40 kilometers from the capital region. To add to that, the country might be relatively small in population but the island is quite large—it is close to half the size of the U.K., for instance.
Some might argue that, with energy prices becoming cheaper in other countries, Iceland's attractiveness has declined. Do you agree with that and how do you see the industry developing in the future?
Iceland can offer lower power prices than the European average and than most other European countries. Even though energy prices in other European markets might be temporarily favorable, in Iceland you can get cost-efficient pricing long term. We also still have the very favorable climate in Iceland, which gives us the opportunity to use less power and, of course, we only use renewable energy—which should matter for most companies.
Our logistics are excellent too. Iceland's main data center hub is on the Reykjavik peninsula and only about 5 to 10 minutes' drive to Keflavik International Airport, which provides extremely good travel options to both Europe and the U.S. with tens or hundreds of flights each day. This is a huge advantage, because it brings the data centers closer to the user.
I believe that these benefits will ensure the continued growth of the data center industry in Iceland, where so many enterprise customers are already finding great value in locating their data center infrastructure—so I don't agree that the attractiveness of Iceland has declined. The competition for attention from other countries has, on the other hand, increased but we believe we stand extremely strong in comparison.
Offering innovative colocation data center technology, artificial intelligence and HPC cluster platforms, ADC prides itself on providing "more computing" to its customers. Could you explain how you do that?
ADC focuses on power-consuming workloads. Our offering is based around high-density data centers that are normally very expensive in Europe. We are dedicated to delivering more compute to our customers and we do so by leveraging efficient technology and conditions for the data center facility, and also by leveraging our extensive knowledge and experience of computer system architecture, setup and operations when it comes to HPC systems, more traditional data center systems or cryptocurrency mining systems. This combination means that your budget gets you more compute in our data centers than you would in other European facilities.
To what extent is ADC benefiting from the accelerating trend toward digitalization brought about by the COVID-19 crisis?
While many of the initiatives that involve new data center systems or colocation projects have been delayed during the coronavirus pandemic, we have seen a dramatic increase in demand for on-demand HPC systems. ADC was one of the first companies in the world to offer on-demand HPC systems and, when the crisis hit and it became hard to get data center systems from manufacturers worldwide, our HPC service was a great asset to many customers we are working with. In addition to that, we have seen huge demand for HPC computing systems from research and scientific organizations that are directly or indirectly working on solutions related to COVID-19—those projects are incredibly awarding for our team to service and support.
In just three years, ADC has grown tenfold and it grew by 300 percent in 2018 alone. What have been the key drivers behind this phenomenal advance and what is your outlook for the upcoming years?
Since the establishment of ADC in 2010, we have experienced at least double-digit growth every year and expect that to continue in the coming years. We still have a lot of unused space in Iceland and the demand is rising. Our sector within the data center industry is expected to increase by around 15 percent each year for the next five years and we don't expect to grow any less than that.
Iceland punches well above its weight when it comes to innovation, spending about 2.2 percent of GDP on research and development, with two-thirds of this coming from the private sector. How important is innovation to Advania? What are some of the company's most innovative services and technologies, and how do they benefit your customers?
ADC basically has two products: colocation and on-demand HPC. As far as colocation is concerned, we have designed most of our colocation space totally ourselves, since manufacturers of equipment for our type of data center are producing equipment for very different climactic conditions than those in Iceland. We have made substantial innovations in our data center design to maximize sustainability and energy efficiency by leveraging smart technology. These have been developed in partnership with our Icelandic engineering partners in order to use the compute-friendly climate conditions in Iceland to the fullest.
Our other angle of innovation is the on-demand service. We have designed and developed our on-demand service for HPC in partnership with globally leading technology companies such as Hewlett Packard Enterprise and Intel.
How is ADC working to expand its partnership with other technology providers to further complete and toughen its services?
In developing our services and solutions, we work with partners that supply us with hardware and knowledge, such as technology vendors, engineering companies and software firms, but in addition to that we work with many great technology service providers that use our services as a part of the solutions they provide to their customers. That applies to both our data center services and our HPC services and solutions. Today, we are focusing on growing that partner network, as our future success will be based on our reach to customers and we will not do that all by ourselves.
You are a data center veteran: before being appointed as ADC's CEO at the end of 2017, you served as managing director of its Business Solutions Division. What draws you to the computing and data center industry, and what are some of your ambitions as CEO of ADC?
I was hired by Advania in 2010 as the managing director for our service division. In 2011, we acquired a startup company, which is one of our data center campuses that we operate today. It was basically a side project for me, but by 2017 our data center business had grown quite substantially and we foresaw that it would continue to grow if it got more focus—so I decided to put all my energy into the data center project. Since then, our big achievement is that in just nine years we have managed to build a data center company that has a power capacity of over 80MW, plus huge growth possibilities and potential. My ambition is to continue growing the company at this fast rate by delivering great value to our customers and partners.
I want to establish an international company with data center presence in more countries than Iceland. We want to increase the service to our customers by increasing our locations. Our first data center outside of Iceland will be built in Stockholm, Sweden and we are already well advanced with that plan. Based on the same principles as in Iceland, where we are looking for regions that provide only 100-percent renewable energy resources, we want to be able to provide world-class energy efficiency—even if it probably won't be the same level of energy efficiency that we have in Iceland.
To conclude, what would be your final message for the readers of Newsweek?
Anyone looking for data center services or HPC services and solutions should look at Iceland and its environment-friendly and sustainable data centers as an option for their HPC workloads. Iceland most likely offers the lowest TCO worldwide and, as a bonus, the data center footprint is as environment-friendly and sustainable as it can get. By combining long-term power pricing with our costs, power, operational efficiency and renewable energy, your data center footprint in Iceland is future proof and future friendly.