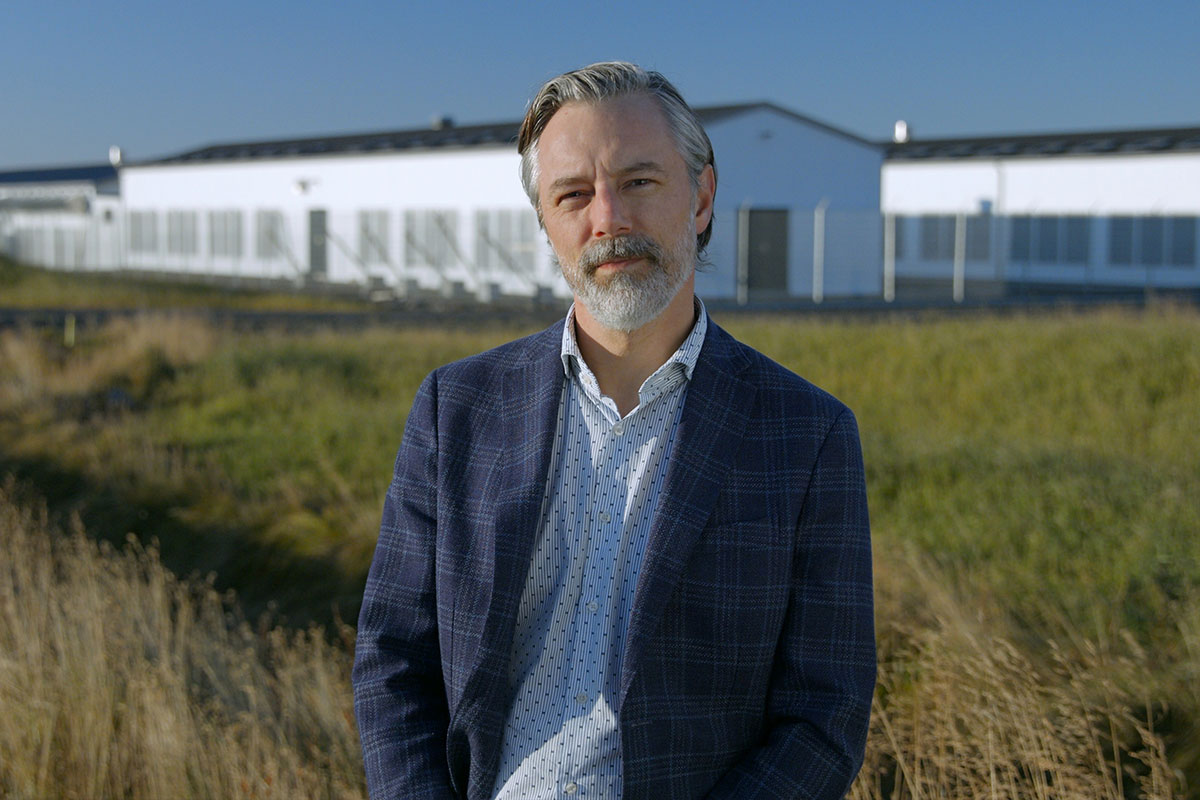 23 Oct

Iceland's strong value proposition for data centers brings double-digit growth for the sector
Björn Brynjúlfsson, CEO, Etix Everywhere Borealis, underlines the environmental, cost and reliability advantages of Icelandic data centers
Iceland's data center industry has expanded rapidly over the past few years, fueled by the nation's excellent infrastructure, cheap and sustainable energy, and cool climate. According to a KPMG report, the data center sector contributes around 1 percent of the country's gross domestic product (GDP). As CEO of Etix Everywhere Borealis—one of Iceland's leading players in the data center industry and a key global high performance computing (HPC) provider—how would you summarize Iceland's data center industry's development over the past few years and the attractiveness of the country for data centers?
The value proposition for Iceland is strong, both from an environmental and cost perspective. Iceland has very favorable ambient conditions for data centers—the climate is relatively constant throughout the year, with cool summers and mild winters that make cooling in Iceland efficient. That enables us to provide very cost-effective solutions, with lower CAPEX and lower cost of ownership for our clients. And by tapping into Iceland's 100-percent renewable electricity, our services are green and sustainable.
The fact that the data center industry has been growing in Iceland and is becoming an increasing part of its GDP is no coincidence. It's interesting, if you consider it from a global perspective transmitting data is cost effective and straightforward, whereas transferring energy is not. Transporting power over long distances is costly and installing new high voltage lines is becoming challenging due to permit and environmental issues. Having large-scale data centers in Iceland is both logical and economical. I believe that the worldwide industry is on a growth path that will continue. That growth will demand data centers to be sustainable, so our global clients can make a sustainable choice and move their operations here.
Etix also operates data centers in Sweden. Can you explain what makes Iceland a competitive destination for data centers, compared to other countries like Sweden or Finland for instance?
To a certain extent, the Nordics have a similar value proposition. However, if you compare the locations, Iceland offers excellent operating conditions due to its mild winters and relatively cold summers. In northern Sweden, for example, you have relatively hot summers and very cold winters, which weight on infrastructure costs, whereas in Iceland, we are working with ideal ambient conditions. In addition, it is logical to have large-scale data centers closer to the sources of energy and, if we go one step further, closer to sources of renewable energy. Another benefit is the geographical location of Iceland between the U.S. and continental Europe. International travel to Iceland is convenient and straightforward—our international airport is connected to most major cities in Europe and the U.S., making it a short hop to come to our facilities in Iceland.
Could you provide our readers with an overview of Etix and explain how it stands out from the competition?
We are mostly providing our clients with compute and data storage services. The campus that we built in the northern part of Iceland aims to utilize the ambient conditions that we have in the country to their full extent. It's very cost effective, directly connected to the high voltage transmission network and we are essentially providing the benefit of the robust Icelandic value proposition to our customers. In addition to that, we are working with our key suppliers to utilize these favorable temperature conditions fully. By doing this, we deliver cost effective, sustainable solutions as well as high reliability without over-expensive infrastructure, as we benefit from the ultra-reliable energy delivery that Iceland offers—the country continuously ranks at the top in the world with regard to electrical transmission and delivery. All of this combined brings a unique value to our clients.
Your new campus, Etix Blönduós, was delivered in March 2019 and has a capacity of 40MW. How quickly is your company expanding?
Twice in a row we have seen a tenfold increase in terms of capacities. We went from around 0.5MW to 5MW in 2017 and then we made another jump to 50MW in terms of data center capacity between 2018 and 2019. During this expansion phase, we built two large-scale sites at the same time. Today, we have about 10MW at our Fitjar site and 40MW at Blönduós, which are both fully operational.
Global data levels have literally exploded all over the world. What's your outlook for the next few years and can Etix stay in line with the astronomical demand for media and big data?
It's great to see the double-digit growth in our industry. We intend to stay on the same path—growing as the industry grows, while continuing to provide value to our customers and utilizing our strong value proposition to expand with our customers.
Iceland is also a country that punches well above its weight when it comes to innovation. What kind of innovative services and technologies does Etix provide?
In general, the data center industry focuses on high reliability. Iceland has been rated by international studies as one of the most secure and reliable data center locations on the planet. The strong value proposition that Iceland offers allows us to take a different approach, where you don't need to employ the traditional ways of doing things to achieve the same reliability. If you have reliable sources of power and excess power sources, you don't necessarily need to build a diesel backup generator at your site. We've been working on ways to benefit from this and provide comparable reliability to our clients.
We've been working toward doing even more in terms of sustainability. For example, we are looking into reusing the heat from our facilities for other industries. We have an ongoing project with some partners to see whether it's feasible to reuse the heat, particularly at our northern site, where there is less geothermal hot water. We are also working on a project where we intend to become more of an active participant in the country's power system. It's vital for us as a company to work on these aspects, to be competitive and offer robust solutions to our clients.
How is Etix expanding its partnership with other technology providers to further complete and toughen its services? What is your strategy for acquiring new clients?
We acquire our customers through relationships and partnerships with other stakeholders in the value chain. We work on making these relationships stronger. We also benefit from the fact that we are a global organization. As we focus on large-scale deployments, we are only serving a few customers, but we are doing that very well. For us, it's more a matter of maintaining these customer relationships and new ones through a partnership network.
COVID-19 has been dealing a major blow to economies worldwide, although Iceland has weathered the storm quite well and has gained international praise for the way it's been tackling the pandemic. One of the clear and perhaps positive impacts of the crisis has been a further push toward digitalistion for everyone from banks to education institutes, the general public and businesses. To what extend is Etix benefiting from this trend?
We are seeing an increase in the utilization of computers and digital tools. This creates additional demand and there is a long-term impact on computing in the sense that people are using it even more than before. Computer loads have been high because of people utilizing video conferencing and other remote tools, while government and industry also have new problems to solve with compute power.
You've been in this industry for a while. What drew you to this sector, what have been some of your main achievements and what are some of your biggest ambitions for the future?
Being an engineer, I have a technical background and had done a lot of computer-related work before starting in data centers. I became interested in the value proposition that Iceland has for data centers and concluded that we have a long-term, sustainable competitive advantage for running data centers here. I've always seen data centers as one of the foundations for a strong IT industry in Iceland. It's compelling to use green renewable energy to do computer-related calculations in Iceland and deliver the results anywhere in the world within a blink of an eye. Creating a robust data center industry that further builds a stronger foundation for the IT industry and benefits anyone involved keeps me excited.
My mission has always been to make the company that I work for successful, accompanying the data center industry takeoff and making it sustainable as a long-term business. My next ambition for the company is to grow it of course, but also to diversify the business and make it even more sustainable. There are still opportunities to improve by working with our clients on heat reuse and many other things.
To conclude this interview, do you have a final message for our readers? The message is simple; Iceland offers sustainable data center solutions for anyone interested, in one of the safest locations on the planet, with sustainable energy and favorable prices. I would be happy to invite data center users to visit us, see what we have built and find out how we can accommodate their needs for the benefit of all of us.