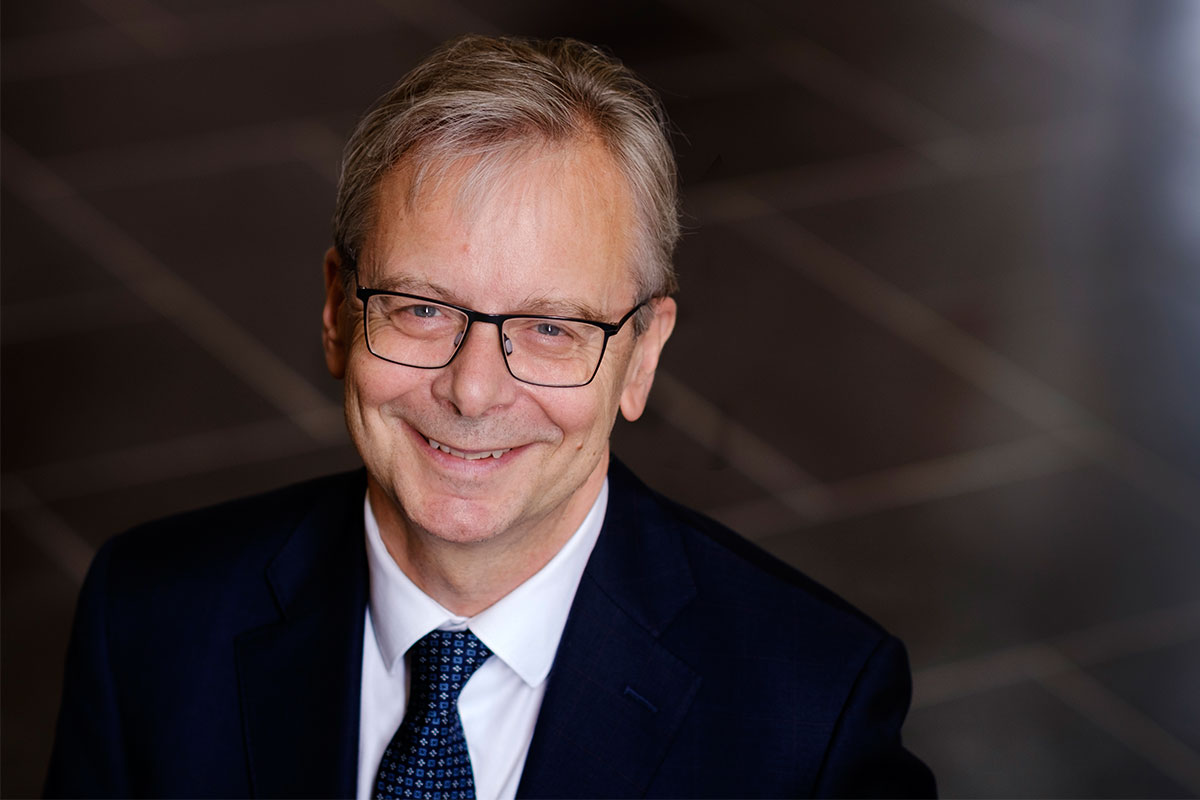 17 Jul

The connection point for excellence in education, research and innovation
Jón Atli Benediktsson, Rector and President, University of Iceland, details why the country's biggest university is an exceptional choice for international students and research collaborators
The University of Iceland is the country's oldest and largest institution of higher education. It's a public research facility with 26 faculties and it offers almost 400 study and research programs on social science, humanities, law, medicine, engineering and so on. Can you give me an overview of the university and explain how it stands out in Iceland's higher education system?
The University of Iceland is the largest university in the country, the most comprehensive and the most established. The university was founded in 1911, seven years prior to the country's sovereignty, so it has operated for 109 years and it was an important vehicle in the independence movement here in Iceland. Originally, the university only had four faculties and 45 students. Today, we have 26 faculties within five schools and more than 13,000 students. The university has been transformed from a regional, small university into an international research university. Research and innovation have greatly gained in importance during the last decade and a half—as an example, last year we had 91 PhD graduations, whereas in 2006 we had about 15. This is a very significant change.
We have strong international links outside of the country: we have more than 400 agreements with universities around the world. Our strongest links are within Europe, mainly with the Nordic countries, while we also have long-standing strong links with North American universities. The university has benefited from Iceland being on the axis between North America and Europe.
The University of Iceland is growing. Following the COVID-19 crisis, we are recording a significant increase in the number of students. This fall we expect to have about 16,000 students enrolled. We have seen an explosion in applications with over a 20 percent increase for undergraduates and 50 percent for graduates at the master's level, which is on top of a significant increase in student numbers last year.
What factors explain this surge in applications?
This new influx of students is mostly due to the COVID-19 situation. A few years ago, the high school system in Iceland was shortened from four to three years, which also led to a temporary increase in our student population. Due to this change, we thought undergraduate student numbers were peaking last year with a 12 percent increase; but now with COVID, we see a 20 percent increase at the undergraduate level. That is due both to the domestic situation where unemployment has gone up, but also the fact that students currently do not have that many options of going abroad. The 50 percent surge in master's applications, I would say is mostly due to coronavirus because, in addition to recent graduates that are applying, people that have previously gained undergraduate degrees are turning back to school and seeing an opportunity to continue their studies.
There has also been a recent initiative in Iceland to promote teacher education—there we are seeing significant changes. It's a joint governmental and university push. We are also seeing an increase at the undergraduate level in nursing and that's another occupation where we need more people, so this change is important for Icelandic society.
Back in 2008, Iceland experienced the world's biggest financial crisis. What was the impact of that crisis on the university and to what extent has the university taken lessons from then to better prepare for the current crisis?
What happened in 2008 was unexpected, too. We were in a boom period and people didn't expect anything like that to happen. But in hindsight, the storm clouds were gathering and there was a significant crash.
At that time, the University of Iceland had declared its intention to become a stronger research university and had reached an agreement with the government to receive funds to achieve this goal, that were short-circuited due to the crash. In addition, at the beginning of 2009 the university decided to open its doors to students that were unemployed and we saw a significant increase in the number of students. The University of Iceland does not charge tuition fees and it is a public university that admits students in most fields that fulfill minimum requirements, with the exception of competition exams in a few programs, like medicine. But at that time, our policy was to admit students only in the fall and not for spring semesters. Because of the crash, we also admitted students in the spring of 2009 and saw an increase in the size of the university at the master's level, which went up by a few thousand because of this changed policy and increased demand.
This was a difficult period, as the university did not receive additional funding to admit these new students, which created great additional pressure on the operation. Today, we are better prepared because we have gone through this kind of situation before. We also have an understanding with the government of Iceland that now there has to be additional funding. The government will put additional funding into the universities to meet this influx of students. University of Iceland is by far the largest university and is seeing the largest increase in student numbers, so we expect to receive significant increased funds from the government. Now we are also better prepared to support faculties and staff, and to make sure that things will go well. I am confident that we will handle this situation smoothly and that the increase in student numbers will actually strengthen the university.
Finally, we are better prepared because we have just gone through a difficult spring semester and people understand that the situation is not fully back to normal. And we are better equipped to use more digital teaching solutions. So if there are problems, for example in the size of the classes, we can pretty easily use e-learning to help. In the spring, we had to move all of our teaching and assessments online within a few days and it went incredibly well. I think we are better prepared also in terms of equipment and understanding of other ways of teaching if necessary.
To what extent do you think that this emphasis on education and putting people back into education has impacted the nation in terms of innovation? How do you feel this type of program benefits Iceland?
If we just go back and look at 2008, we had some pockets of innovation. Some of Iceland's strongest companies emerged through innovation—like Marel, a large international company that produces technology for food processing and is one of the biggest companies in the country. Marel originally came out of the University of Iceland. We have had several other successful startup companies but, prior to the crash, there was not a strong agenda behind innovation, it was very much a bottom-up initiative. Since the crash, there has been a much bigger focus on supporting innovation, at the universities, at government level and also in society. The universities have benefited from this change and it has also propagated into society. I think the connection between innovation and education is quite clear and we have seen very important steps being taken in the last few years.
For example, the University of Iceland is building a science park, the first of its kind in the country, where established knowledge-based companies, startup centers and university operations will coexist. During the last 12 years, there has been a significant change in the push for increased innovation and I expect people to better understand the connection between innovation, education and research as we go forward.
For a small country, Iceland punches well above its weight in terms of research and development (R&D) and scientific innovation. It spends about 2.2 percent of its gross domestic product on R&D, which is more than the European average, and one third of this comes from universities and public institutions. Can you tell us about the university's R&D efforts? What are some of your specialty areas and recent major breakthroughs
The University of Iceland is a good reflection of Icelandic society. Our strongest research areas traditionally relate to Icelandic society, history and culture, as well as health sciences, medicine and pharmaceuticals. Iceland has a lot of volcanoes and earthquakes, and so we have developed quite a strong expertise in everything related to geosciences—glaciology and volcanology. We are very competitive in this field. We are also very strong in terms of remote sensing, image analysis and related areas.
Our university has strong domestic collaborations, for instance with the company deCode genetics and with the University Hospital, which have led to many advances. A recent example of outstanding research work conducted at the university is the statistical model that was developed here for COVID-19 testing, which at the start of the outbreak estimated 1,800 cases and ended up missing the final number by very few cases. The work was significant in helping authorities to make decisions for containing the virus. In addition, early in the pandemic, the university put together a multidisciplinary team of researchers that was responsible for providing scientifically valid information to the public and policy makers. People could submit questions through the university's "Web of Science" about anything relating to COVID, which the team would provide answers to, as well as directing people to detailed, accurate information. I am very proud of the many ways in which the university stepped up and was a valuable player in Iceland's battle with the pandemic.
Still another recent achievement of University of Iceland researchers is in the area of carbon emissions: a new company, Carbfix, has been established and is developing a very innovative method that is helping recapture carbon dioxide, which could be a very promising approach in tackling climate change.
Do you think the current pandemic is going to impact research activities in Iceland? Perhaps it will accelerate epidemiology, for example, to the detriment of other areas. What is your take on this?
Overall, I think things are relatively calm and people are mostly focusing on the same things as before—focus areas and research programs have mainly remained the same. We are committed to academic freedom. In general, funding has not been specified for special topics but obviously when something as drastic as COVID-19 happens, there will be additional focus on that and related areas. More data is available, researchers are interested in working on the data and such work is important for society. Our researchers in social sciences, public health, health sciences and related areas have certainly put additional focus on COVID-related subjects and several new research projects have been initiated in order to understand the effect of the pandemic in Iceland and internationally. I am sure this will increase but I think what is hurting most going forward is the need for increased research funding, which is vital. The government has been financing important programs, such as in education and research, through what they call rescue packages. The pandemic has had a significant effect on the economy of Iceland. We hope the economy recovers quickly in order to avoid a long-term effect on our funding.
International collaboration is obviously more difficult now since many people can't travel, so we don't get physical exchanges. We do virtual meetings through digital platforms to overcome that.
You mentioned earlier that the university has a number of international cooperation deals in place. I'd like to ask about your strategy for promoting the university outside of Iceland to trigger new collaborations and partnerships, and to generate more student or research exchanges, for example?
We embrace collaboration. For us, a small island in the North Atlantic, international collaboration is vital. We rank very high in terms of international collaboration—it is one of our biggest strengths—and we are an attractive collaborator in terms of research.
In addition, we are seeking to develop further student exchanges. We are not in the game that many other universities are, trying to get tuition-based students—we aim to attract students that are interested in studying and working with us in the coming years. We just need good students, that is full-time degree students, joint-degree students or through exchanges. Iceland is a good place to study and live. Even though many universities across the globe are closing their doors temporarily due to the pandemic—we are open!
Iceland, as a country, has always stood out—from the way it handled the 2008 crisis and this current crisis to its social model. What would be some of the key areas where you think Iceland has a global role?
I think being such a small nation is sometimes a strength. Like during the pandemic, it was easy to access everyone, distribute information and get people to stand together. Also, Iceland has history of relatively small wealth inequality, equal access to health services and education, and relative gender equality. I believe all are factors in producing a peaceful society and generating trust. We as individuals, as well as the university, have to think about our role in maintaining the things we value about our society. And I think science is valuable in leading the way. For example, if we look at the social sciences and humanities, I think we have much to offer on the global stage relating to how Icelandic society has developed and how that can be useful for nations across the world.
Furthermore, researchers in Iceland are global leaders when it comes to research in medicine and genetics. We are also very strong in big data and data processing, and rank among the strongest in the world in these fields. We are very small, but if you look at the pockets of strength here, we are doing extremely well and I think this is a remarkable achievement for a nation of 350,000 people.
To conclude, what would be your final message for the readers of Newsweek?
The University of Iceland has been gaining strength in terms of research and innovation. We are improving, we are strong and we plan to continue growing in the coming years. The University of Iceland is a good collaborator to work with and we are looking for opportunities to strengthen our international collaborations even further.