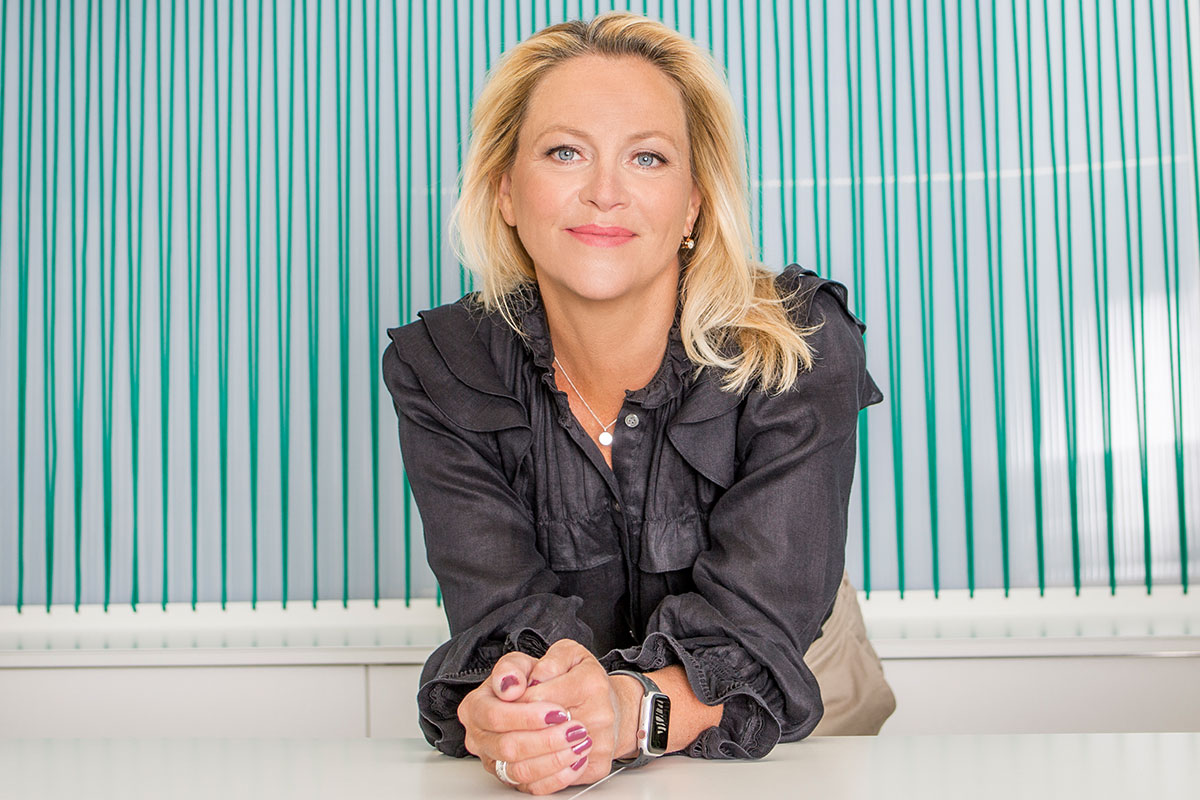 17 Jul

The pioneering science behind BIOEFFECT, Iceland's award-winning plant-based anti-aging skincare range
Liv Bergþórsdóttir, CEO, ORF Genetics, reveals how the biotech company uses barley as a factory to engineer pure and effective products for skincare, medical research, stem-cell technology and clean meat
ORF Genetics is one of Iceland's best success stories in the biotech industry. Founded close to 20 years ago in 2001, the company developed a unique expression system called Orfeus™, which uses barley grain as a vehicle for recombinant protein production. To start this interview, can you give me an overview of ORF Genetics and how it has evolved?
ORF Genetics is a plant-based biotechnology company, founded by three scientists who developed a unique method for producing bio-risk-free proteins in plants, for use in medical research, stem-cell technology and skincare. We became pioneers in producing these proteins, called growth factors, in plants: we were the first company in the world to develop barley as a factory for proteins and to produce a portfolio of human-like growth factors in plants, and we were the first company in the world to use plant bioengineering technology to develop and market a skincare line, BIOEFFECT.
We have produced these growth factors for 12 years. At first, we focused on selling them to medical research labs but soon we started to develop our skincare line, BIOEFFECT. Entering the skincare market was a big challenge, as the company management didn't have expertise in the skincare industry. But they knew they had something unique on their hands, a plant-based epidermal growth factor (EGF), and they could bring a pure, plant-based anti-aging skincare line to the market. BIOEFFECT first launched in Iceland and it received extremely good reviews from Icelandic women—and over 30 percent of Icelandic women started to use BIOEFFECT within 18 months of the launch.
This was a really important step for a small company like ours as it immediately generated revenue. Proprietary technology companies often take years before they generate any revenue streams. The strong reaction from Icelandic women and the positive feedback we got here also gave us the confidence needed to expand to new markets. We started in Scandinavia, then in the rest of Europe and now it's sold globally.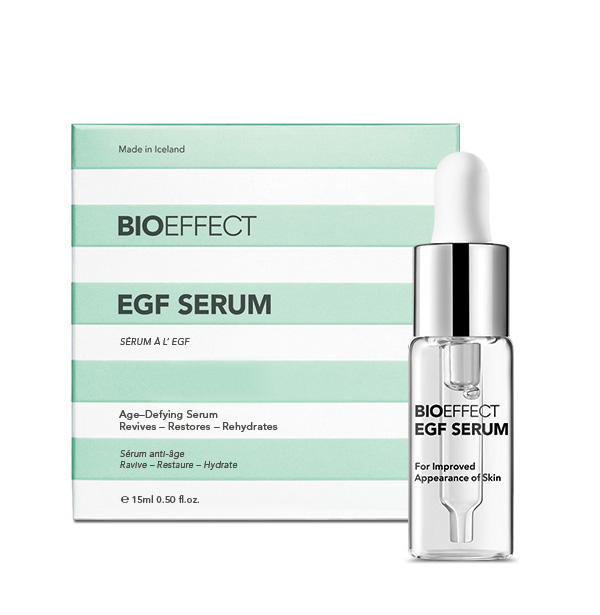 BIOEFFECT is an anti-ageing skin care product, based on a bio-engineered plant-based replica of EGF, a naturally occurring human protein, in barley. How unique is this product and how does it compare to the millions of other cosmetic brands that all promise wonders for your skin?
The skincare industry is an extremely competitive market. We launched BIOEFFECT in 2010 and even now, 10 years later, our hero product EGF Serum is more relevant than ever, in terms of consumer trends and interests. Consumer awareness is much higher today, people don't blindly buy skincare products but do their research, read reviews and so on. What separates the BIOEFFECT skincare line from our competition is our plant based EGF, the anti-aging protein, and how pure and effective the products are. We only use a very few ingredients in our products—the EGF Serum only has seven ingredients—to maintain purity and simplicity. We have also done more than 40 scientific in-house studies that clearly show that topical application of our plant-based growth factors has a powerful effect on skin rejuvenation. Those studies are also backed up by independent clinical studies that, for example, show that our EGF Serum increases skin thickness and skin density.
Just so we have a better idea of how this product has been received in the market, what kind of sales does it generate?
ORF Genetics is a small company. Last year, our total turnover was €13 million but we work with a distributor network, so the total retail value of the BIOEFFECT skincare line was €60 million. BIOEFFECT is sold globally in premium retail stores, such as Harrods, Selfridges, Bergdorf Goodman and Le Bon Marché. In recent years, we have also started to adopt a stronger online strategy—growing our online presence and online brand awareness, both in our own online stores and with online retailers such Amazon and TMALL in China.
What other key star products are manufactured by ORF Genetics?
We are always exploring new opportunities and new markets. The newest project we are focusing on, and which we see as the next development for the company, are animal-like growth factors for the cell-cultured meat industry. We believe that cell-cultured meat, also called clean meat, will be the next big food-tech trend. Meat alternatives are becoming a huge interest for younger generations as we become increasingly aware of the benefits of eating less meat.
Our approach is still the same, using barley as a factory to produce growth factors and proteins, but now expanding it to animal-like growth factors, which are very essential for the cell-cultured meat industry. Our growth factors will hopefully enable researchers to launch a final consumer product that has the taste and texture of meat. Cell-cultured meat is a new industry with huge potential.
For a small country, Iceland punches well above its weight in terms of research and development (R&D) and scientific innovation. It spends about 2.2 percent of its gross domestic product on R&D, which is more than the European average. Wired magazine called Iceland the "world's greatest genetic laboratory" and Reuters included 10 Icelanders among the world's most influential scientific minds. What kind of efforts does ORF Genetics make in terms of R&D and how does the company contribute to Iceland's research environment?
To thrive in the biotechnology field, you must constantly be evolving and innovating, it is similar to the digital field in that respect. If you look at the history of ORF Genetics, you can see that we have been pioneers in many fields. To ensure you stay ahead of the game, you must constantly look around for new talent. We have been very fortunate to have had young, talented people joining the company. Even though we are a small country, we have access to quite a large pool of talented people due to the high education level in Iceland. You also have to embrace the technology and be ready to enter new market opportunities. I believe that is the way to create new job opportunities in Iceland.
What are some priority markets for you at present and what's your strategy to boost your sales in these?
For BIOEFFECT, we will continue to distribute in all major premium stores around the world. Yet I really think our online strategy will gain in speed; COVID-19 has changed consumer behavior and buying patterns so much. Even though stores will open again, people have now started to buy more online and will not go back in the same way. Therefore, our online strategy and online brand awareness is our top priority.
When it comes to marketing, I can only imagine that ORF has a very defined and tight marketing approach to promote its products. Do you leverage the "made in Iceland" image at all?
Iceland is a huge part of our image, as BIOEFFECT is produced from start to finish in Iceland—or, as we like to say, from seed to skincare. Our barley is produced in an ecofriendly greenhouse in the middle of the lava fields of Reykjanes UNESCO Global Geopark in the southwest of Iceland. It utilizes geothermal energy, the plants grow in volcanic pumice and are watered with pure Icelandic water enriched with essential nutrients. We truly believe in harnessing the natural resources Iceland has to offer as much as we possibly can, which is why you will also find pure Icelandic water in our products.
You are a woman wearing many hats, as you've been CEO of Nova and chair the Iceland Seafood International hf. Obviously, you are a great representation of Iceland's achievements and success regarding gender parity. As a female leader in Iceland, do you have a specific message to send out to the global business community?
Iceland is at the forefront of gender equality in the world, which is something that we're very proud of and something that the world could learn from us. Iceland was among the first countries to introduce gender quotas for company boards. However, we would have liked to see more changes that would have supported more women becoming CEOs. The next step in gender equality in Iceland is the equal pay standard, where companies will be audited to show that they have equal pay. This is something that the European Union might take up in the same way they did with the gender quotas. That way it could become a global standard.
Next year, ORF Genetics will celebrate its 20th anniversary. This is a big landmark for the company, and also an opportunity to reflect on past successes and the path ahead. How would you summarize your ambitions for the company going forward?
What really attracted me to ORF Genetics were the strong growth opportunities. It is already a high-end, high-quality product and brand, but I still think it has a great opportunity for growth. I really want to grow the BIOEFFECT brand's awareness and online strategy and, at the same time, explore new, exciting opportunities that will enable us to maintain our pioneer status.
This year, we are celebrating the 10th anniversary of BIOEFFECT with an exclusive EGF Serum Limited Edition, featuring an EGF produced in our rare, patented black barley. The limited edition comes in a unique bottle with a sculpture designed by renowned Icelandic artist Shoplifter and it will be available in stores and online from September.
To conclude this interview, what is your final message for the readers of Newsweek?
When you live on an island, you can feel isolated, so Icelanders travel a lot abroad. But with COVID-19, we have had to change our perspectives and realize our privilege of being so few in this big country surrounded with this nature, especially looking abroad and seeing how difficult it is to be on lockdown in a big city. Things we took for granted have gained a whole new meaning because of COVID. We have plenty of space and would love to see everyone come to Iceland to enjoy this freedom. See you in Iceland!