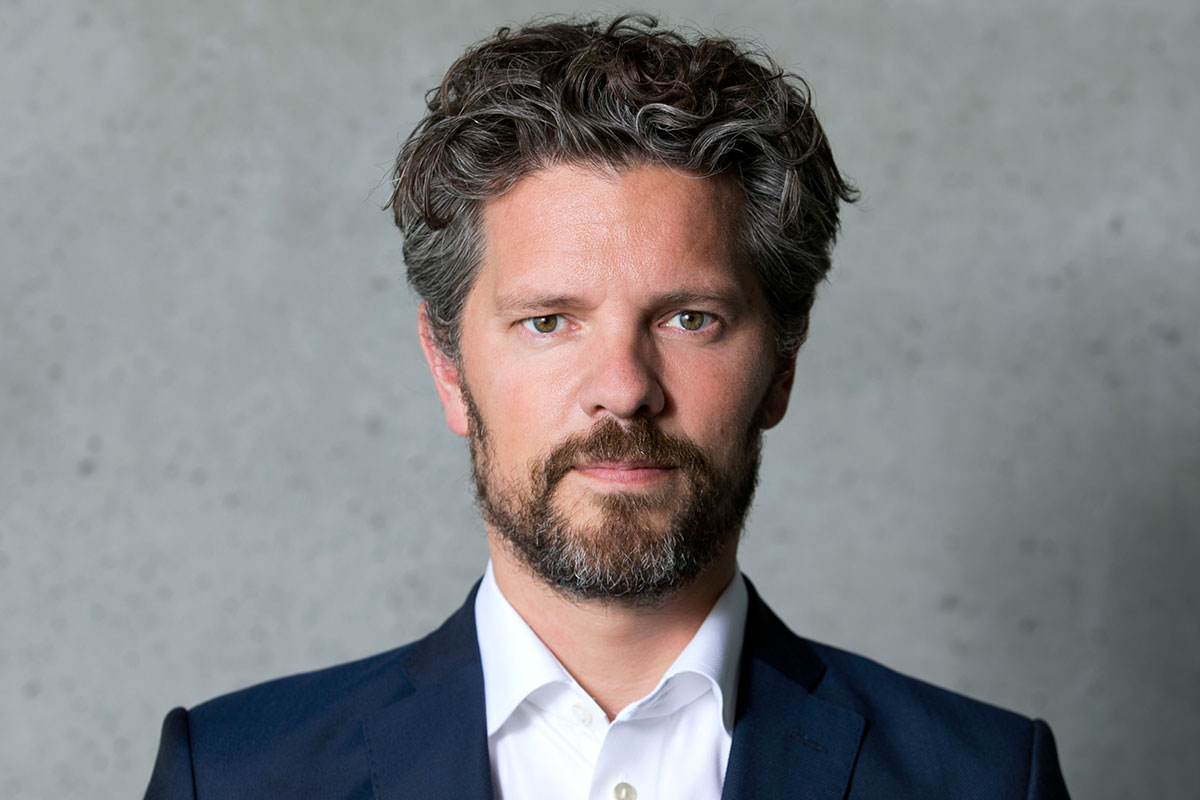 06 Jul

The Reykjavik Green Deal
Dagur B. Eggertsson, Mayor of Reykjavik, illustrates how making a city good for its citizens also makes it a great destination for businesses and tourists
Elected in June 2014 as mayor of Iceland's capital and largest city Reykjavik, you came from a very interesting background in medicine and international human rights law. What have been some of your biggest successes and achievements over these past six years?
My first term was focused on the housing market and on getting the economy going. That went quite well, as Reykjavik experienced large growth. We systematically tried to learn from the economic crash of 2008 to develop and build a sustainable economy. Reykjavik has been focusing on green, knowledge-based and creative industries as well as tourism. We try to support the stabilization of the economy and the last six years have been relatively good for Reykjavik.
Spring 2020 has, however, been one of the strangest I have ever witnessed—not only as mayor but as a person. Before entering politics, I was actually going to specialize in infectious diseases and pandemics, with the idea of combining international law and human rights perspectives with public health's response to pandemics. That field has always interested me but I could not have imagined that we would be experiencing a pandemic of this scale with this extreme effect not only on people's lives but also on the economy, cities, travel and flights.
Iceland had seen a real tourism boom recently and welcomed over 2 million tourists a year prior to the COVID-19 crisis. How has this tourism boom impacted and benefited Reykjavik? What are some of the major changes that you have seen in the city over the past couple of years?
Reykjavik identified tourism as one of the sectors that could lead to full employment after the economic crash of 2008. That was a successful move. The growth in that sector was actually so fast that infrastructure development lagged behind for a number of years, which put pressure on the housing market because a number of apartments went up for rent on Airbnb and similar platforms. We had a lack of housing but that has been addressed recently.
Once of the thing we did after the 2008 crisis was to open up the doors of our schools and universities free of charge, and encourage people to upgrade their skills. People on unemployment benefits could go back to school and get extra training for degrees. This was a very Icelandic way to deal with the crisis and, as a result, a lot of the professionals who have entered the tourism industry subsequently have that kind of background.
Today, in this post COVID-19 environment, we are working to build our tourism again, and to make it sustainable and green. The city of Reykjavik has decided to have a green strategy: a Reykjavik Green Deal, if you like. We are focusing on different fields such as the creative, film and innovation-related industries to spur new growth. Reykjavik is one of the places where Netflix is shooting a lot of series now, for example, and we are also seeing lots of opportunities opening up in knowledge-based industries, where we work very closely with universities.
Having kept the pandemic under control will definitely serve us well. In Iceland, private and public knowledge institutions worked hand-in-hand during the pandemic—they were extremely fast, testing very extensively, doing things very efficiently and with the highest standards. We are always one phone call away from anybody else in Icelandic society, which enables us to take quick decisions, move fast and deliver very good results. We see that in the field of health research, but also in other fields.
How is Reykjavik city planning to reignite tourism post crisis?
For the last few years, Reykjavik has been one of the safest places in the world to travel to. Of course, Reykjavik doesn't compare with the big cities of the world like London, New York or Paris, but it makes an ideal city break destination. We promote it that way: as a very different place that is small, cute, safe, convenient and close to nature. Reykjavik is at the top of the bucket list for those people who want to experience the Northern Lights, bathe in the blue lagoon, be close to nature, take some excursions, eat well and live the city life.
Over 95 percent of our guests say they would recommend Reykjavik to their closest friends. We don't have the marketing muscle bigger cities have, so we mostly depend on our guests and word-of-mouth for promotion. Instagram pictures and our fresh air are some of our best assets. We also have lots of festivals and events ongoing—you wouldn't believe how cultural and lively the city considering the number of people living here. We provide all the quality of life a big city can provide but also safety, short distances and convenience.
Sustainability is a constant concern of yours, and Reykjavik stands out as a champion of sustainability and the world's most sustainable city. All of the city's electricity is produced with hydroelectric power and houses are geothermally heated. Can you tell us how the municipality has achieved this and what are some of the other most remarkable green initiatives that have been introduced in Reykjavik?
In the 1970s, Reykjavik decided—through our subsidiary Reykjavik Energy, which is almost 100-percent owned by the city—to connect every house to central heating and geothermal energy. We have been one of the leading cities when it comes to climate change and adopting a low-carbon footprint. Coming out of this coronavirus crisis, we now think that we need to have a very green focus on the future: from the way we manage our waste by looking at it as a resource and not just something to throw away, to how we can make transportation greener using domestically generated, 100-percent green electricity as energy instead of fossil fuels. The same applies to all our economic sectors that we want to develop. Reykjavik's past has been quite green, but my ambition is that our future will be even greener.
Transport is currently the main source of greenhouse gas emissions—a challenge that the city is tackling at the moment. You have a very ambitious goal to make Reykjavik a carbon-neutral municipality by 2040. How do you plan to achieve this?
20 years ago, everybody had forgotten how to bike in Reykjavik, so we had to redevelop our bike infrastructure. Now, we are increasing our focus on public transport and are adding a bus transit system that will run on electricity within two or three years. In the 1960s, the city was planned for cars but this is not sustainable anymore, so we have taken a huge turn when it comes to planning by focusing on our green spaces and green areas, focusing on shifting traffic from private cars to public transport, walking and cycling. We took inspiration from the oil crisis in the 1970s, which saw Iceland go 100-percent renewable when it comes to energy for house heating. We think we can reach our goals faster than other cities because we have the luxury of producing 100-percent renewable electricity.
That's for green transport but we also have ambitions for waste management, where we are taking enormous steps. All of this comes together as part of our vision for a healthy city because, when it comes to transportation and how you move around, you are not only affecting yourself but you are affecting people around you with better or worse air quality. Medical research has shown increasing physical activities and exercise also impacts your mental health and wellbeing, and we believe in an evidence-based approach to policy and decision making. That approach is actually what got us through the pandemic so well—we looked at the evidence, we looked at the public-health playbook and we followed it.
To what extend do you feel a responsibility to share your example and be a role model for other cities to follow?
We approach this with humility. I don't think we necessarily have all the solutions or the smartest solutions—although we try. We are a small country and small city, so most of the solutions and ideas that we use are, in fact, learnt from others. Without international cooperation we would be nowhere. We have to be brave enough to pick the best solutions, and then inform and debate with the public about the steps needed for the future when it comes to climate change or green issues. We have to be bold and take risks sometimes when it comes to economic development. If you think in terms of tourism or foreign direct investment, what you need to remember as a mayor is that a good city for your citizens is also a city that is interesting to visit as a guest and interesting to bet on for investment. These things go hand-in-hand. We need to remember the people who live here and do as much as we can for them.
Reykjavik is going to develop a creative industry district. What is your vision for fostering the city as a growing research and development (R&D) center and innovation hub?
I believe immensely in innovation and in bringing added value. Cities can only compete in two different ways: by offering the lowest prices or by bringing an added value that attracts investors or customers and leads to higher pay. I think that the way forward for Reykjavik is to focus on innovation, knowledge-based and creative industries, where you have higher paychecks. To ensure the welfare and wellbeing of citizens, I believe that you have to create an environment that is great for people to live in and for companies to operate from.
There is a very good collaboration between the city and its universities, as well as with research and R&D firms. We have a whole area close to our universities where we intend to host knowledge-based industries. The city also bought an old fertilizer plant some years ago, which we want to turn into one of the most interesting centers for film production and shooting that competes with similar centers worldwide. Reykjavik Studios is already there, as are many of the country's other filmmakers that have been catering to big international and Icelandic productions. We are quite a young city with lots of students and we like it that way.
Do you have a final message for our readers?
I encourage people to make a trip to Reykjavik to gain a first impression— the next time they visit, they will want to stay longer. We like to think that people are welcome and safe here. While in the city, people should also try our public swimming pools, as this is where people meet in Iceland—in hot tubs. That's one of the hidden gems of Icelandic society and why we get to live so long.