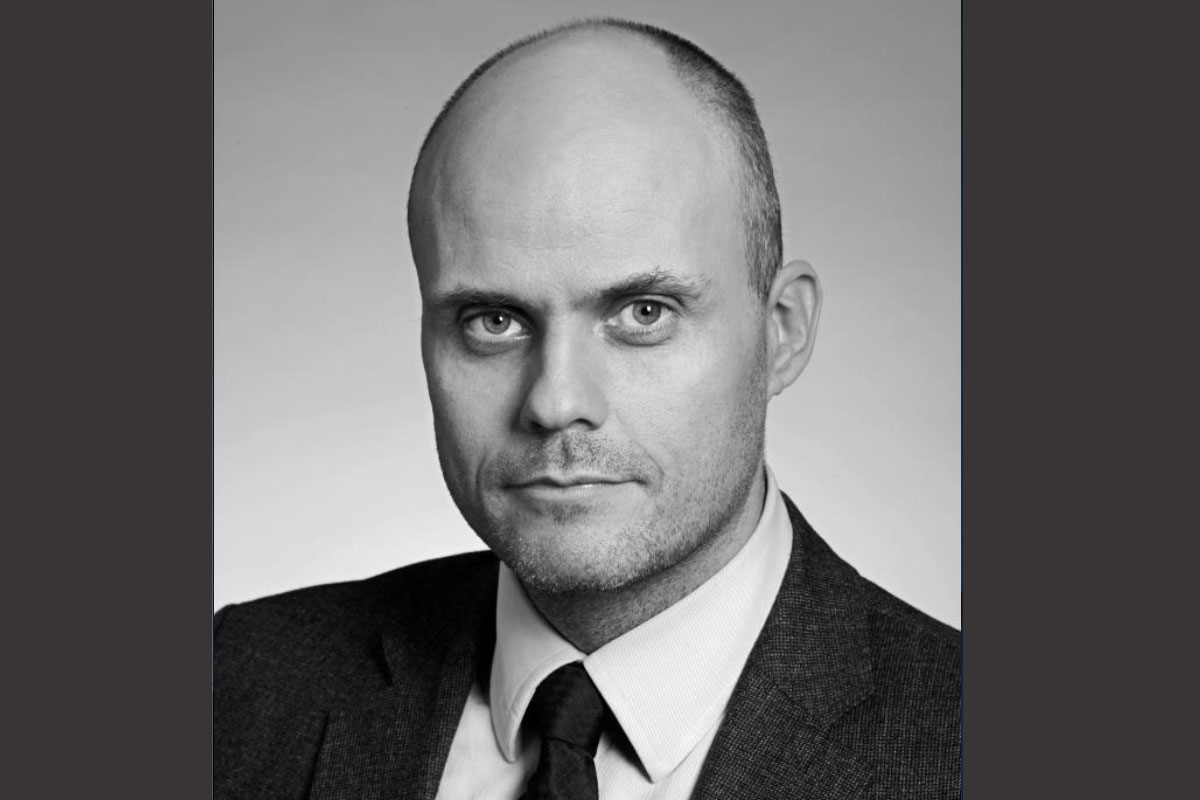 15 Jul

There has never been a better time to experience a spectacular natural environment
Styrmir Bragason, CEO, Arctic Adventures, presents a one-stop shop for adventure tourism in the land of fire and ice
Tourism has been one of the biggest economic locomotives in Iceland, being responsible for about 10 percent of gross domestic product and 200,000 jobs in a country that attracts close to 2 million visitors a year. It is one of the biggest success stories of the past 10 years and one of the main reasons why Iceland managed to pull through so quickly after the 2008 financial crisis. Arctic Adventures is one of Iceland's leading adventure and activity companies, so we would welcome your view on recent developments that you've seen in the sector?
Tourism has been growing tremendously over the last few years, along with an increasing awareness of Iceland. Iceland has been voted one of the hottest destinations in the world and it is a synonym for adventure: people come here to do activities around our nature and to explore the outdoors in a very unique way. It is a very open country for visitors, who have a choice between a large number of activities around the country.
We have seen enormous investment in our tourism industry in these past few years and a lot of players entering the market, so that we even talked about over investment in the sector. I think we have invested in too much capacity and the consolidation that was needed in the market has not taken place. As a result, we have numerous small operators but not many that can offer real professional services, marketing and sales. This is what has been lacking.
Iceland is at quite an early stage with tourism and the COVID-19 crisis is, of course, a big bump in the road, not to say a big disaster for the industry. But overall, I think it will also be an opportunity for us to become stronger, to make us think differently, to develop new things in a more sustainable way and perhaps to rely less on third-party partners.
What type of visitors does the island attract?
The country usually appeals to the young generation between 20 and 50 years of age and to the adventurous type of traveler. The U.S. has been the strongest market for Iceland for a few years, while the Chinese market has also been growing, as has Asia in general. Europe, including Germany and France, has traditionally been a strong market here.
Iceland is known as the land of fire and ice. It is home to some spectacular landscapes and attractions, glaciers and volcanoes—including the famous Eyjafjöll volcano that paralyzed air traffic in Europe back in 2008. As a tourism professional, what are Iceland's most sought-after experiences and sites?
As far as my company is concerned, we are quite unique because we are a one-stop shop for tourism and adventure in Iceland. Our customers can find anything they want from our company and, wherever we don't operate directly, we use one of our partners that operates and offers activities in that specific sector. Last year, we had about 400,000 individuals coming to do tours with us. That represents 20 percent of all incoming tourism to Iceland, which is quite huge.
The most popular activities revolve around glaciers. We have the biggest man-made ice cave in the world and we offer a number of interesting activities such as driving up on the top of a glacier and experiencing a glacier from the inside, which is a unique experience that 60,000 people tried with us last year. We also offer glacier hikes and also had 60,000 guests coming to enjoy that experience with us last year. Another of our propositions is snorkeling in a lake that has been voted one of the favorite destinations for diving in the world. The lake is in the middle of the national park and has very clean, crystal clear waters, so you can see incredibly far ahead of yourself. Most of our activities are based on glaciers, volcanoes and geothermal spots—that is what people are looking for.
On 15 June, the country reopened its borders. What will tourism look like for this second half of the year, in your opinion?
This is the right time to come to Iceland. I believe we will have around 10 to 20 percent of our normal number of visitors, so the island is not going to be very busy. In August 2019, we had 400,000 people coming to Iceland, so if we have only 10 percent that would be 40,000. Iceland is the size of England but with only 360,000 residents so there is plenty of space for everyone. Our visitors can hang out by themselves in the natural environment without seeing anyone or they can choose to go to more crowded places—which are not going to be crowded this year. It is a perfect time to visit!
Iceland has been handling the COVID-19 crisis quite well. At the moment many Icelandic people are traveling around, rediscovering the country and enjoying themselves. You can feel that people are no longer afraid of the virus—they have gatherings, hug and everything in Iceland is pretty much back to normal. International visitors will experience the same—they don't have to have any fears about traveling to Iceland.
This is definitely the time to visit and experience the country at its best: the Krona has depreciated, accommodation and hotel prices have come down, flights are cheaper, it won't be crowded and visitors don't have to worry about COVID-19.
The Icelandic government has just launched a new campaign to promote tourism. A central argument is the fact that Iceland has become COVID-free, it is a secure destination, with vast land spaces and a very low population density, where people can feel safe about viruses. What are your thoughts on this campaign and how will activities resume at Arctic Adventures?
As flights to Iceland resume, we expect to see about 15 percent of the bookings that we had last year, which is okay. Of course, we would like to see more but we understand the situation. For example, we have a six-day trekking tour around the island and a glacier tour that are selling quite well at the moment. People are seeking small group activities and trips into nature—those are the tours that we are selling at the moment. Sightseeing tours are a bit less popular right now.
Arctic Adventures' roots go as far back as the 1980s. Today, the group comprises a number of brands like Arctic Adventures, Extreme Iceland, Trek Iceland, Glacier Guides, Dive Silfra, Arctic Rafting, Viking Rafting, Snowmobile and so on. It is widely focused on ecotourism and environmentally friendly trips throughout the country. Can you share with us some more details about the group that you manage and how has it developed over the years?
Previously, I was the owner of Trek Iceland, a small trekking operator that merged with Arctic Adventures six years ago. At that time, tourism in Iceland was spread out in the hands of small companies of just two to three employees. Arctic Adventures was a little bit bigger than that but still working with a lot of contractors. My idea was to create a one-stop-shop company for adventure in Iceland that would give people a professional, permanent and full year-round job—as opposed to what was happening in the industry at that time. We hired everyone as full-time employees, which is quite unique in the tourism industry.
We have developed our sales and marketing and today we sell about 85 percent of our tours directly through our own platform, which is also fairly unique in the tourism industry. Arctic Adventures has focused on getting direct sales through our own sales platforms and webpages, where people can find us and book online directly. This is our marketing plan and strategy. We have invested significantly into this and that has enabled us to be successful and profitable, which is not the case elsewhere in the industry. Most of our competitors rely on third-party sales and work with the big conglomerates, which they need to pay high commissions.
We have created a very professional company in the field of tourism, not only on the operational side but for the whole value chain. We start by selling, attracting and marketing our offer to clients and we deliver their tour at the end. Our clients know exactly what they are getting from us. We have gone through 14 mergers within the last six years, buying some companies and acquiring activities that were missing from our portfolio. We have created strong synergies between our companies, made our operators more professional and looked at making the group a success in all areas: from the management of staff, to the quality of our tours and the implementation of sustainable policies. Our clients care about nature and, therefore, it is very important for us that our company also takes good care of nature. We are here for the long term and, without Iceland's natural environment, our company is not going to be running.
Before the crisis we had about 400 employees, 400,000 annual guests and our turnover was around €50 million. We used to run about 60 tours every day all-year round and 15 different types of activity. All our employees were full-time, permanent employees working with us year round. Unfortunately, we had to lay some of our staff off due to the pandemic but we hope to hire them back again soon.
You opened your first tourism office abroad in Lithuania two years ago. Can you tell me more about your international expansion plans and what is next for the group?
In 2018, we bought a small company in Canada called the Great Canadian Adventure Company. This has an online platform called adventure.com and we have built on this to make it a multi-country sales platform for adventure tourism. Our current set up is that our marketing and customer care are being done out of Lithuania and our sales in Iceland. It was difficult to attract Icelandic people to customer care positions at that time, so we decided to outsource and open customer care services in a different location, where we could maintain the quality of staff over the long term.
This year is a survival year for the company but, going forward, we want to export our experience and what we have built in Iceland to other countries. We are thinking about Canada, as we believe it is a similar destination to Iceland, especially the Rocky Mountains area. We are already looking for opportunities to invest in that location and have touched base with a few companies there. We believe that our business model has proved to be successful and that we can duplicate it in new markets.