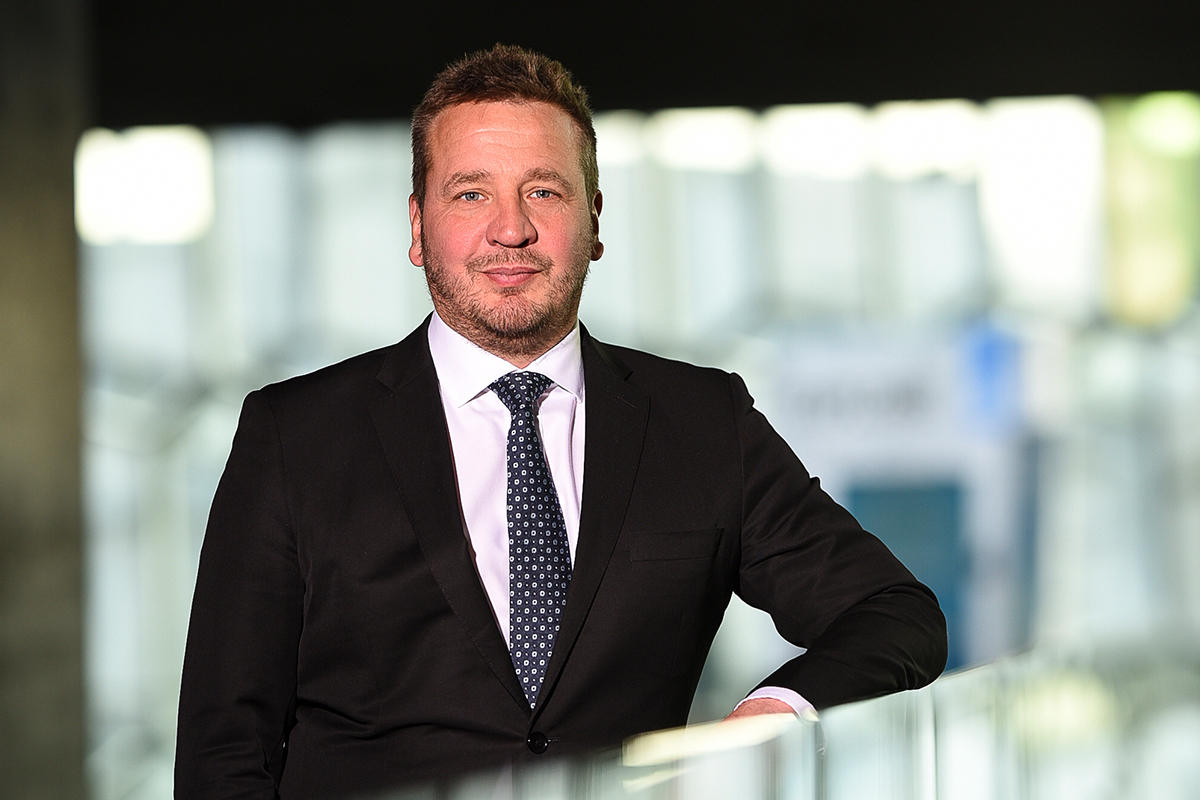 24 Jun

A small nation with a big international role to play
Gudlaugur Thór Thórdarson, Minister of Foreign Affairs and International Development Cooperation, says COVID-19 highlights opportunities in close international cooperation
Being small and separated from mainland Europe is both a challenge and an advantage, as your Prime Minister Katrín Jakobsdóttir recently pointed out. Based on Iceland's geopolitical position, memberships of international organizations and partnerships, how would you define the country's foreign policy priorities?
Iceland is in the middle of the Atlantic and has a small population. We rely heavily on multilateral and international law because we trade. We have achieved this through the organizations that we are members of. Security is another important issue for obvious reasons, and we are a founding member of NATO. We also have a bilateral defense agreement with the U.S.
When it comes to the economy, we are a member of the European Free Trade Association (EFTA). We have access to the larger part of the world not only through EFTA but also through bilateral trade agreements and we have bilateral trade agreements with China and the Faroe Islands, both of which are very important to us. Even though the U.S. is our biggest single trading partner, we still need access to the European market, which we have through the European Economy Area (EEA), of which we are a member. Through this, we have access to the European Union market but it also includes Norway and Liechtenstein, while Switzerland is included in the EFTA agreement.
Now there is an ongoing challenge because the U.K. is our second-biggest trading partner. We have a long history of good relations with the U.K. and it is a priority for us to continue strengthening this relationship now not only in trade, but also through cooperation in other fields including security and defense, the environment, education and research among other areas.
In short, we are covered quite well when it comes to security through NATO and the U.S. When it comes to free trade—an extremely important issue for us—we are covered through EFTA, the EEA and through bilateral trade agreements.
As a small nation, there are things that we might take for granted that we should not, like our values regarding human rights, rule of law and democracy. Even though we are not big, we see it as our duty to make our voice heard and we participate proactively in the United Nations, especially in the Human Rights Council. During our term as a member of the council, we worked on human rights issues that related to Saudi Arabia and the Philippines among others. These things matter a lot to us and we want to make our voice heard.
The Arctic region is also an area of great challenges but also opportunities where we are active and we are currently leading the Arctic Council. The issues related to the Arctic are extremely important today and for the future.
In the international arena, we not only like to tell our story but to use our experience in areas where we have succeeded through the years and decades to help other countries. We have also made many mistakes, but there are some areas in which we have done well. Other nations welcome our experience in areas like gender equality, sustainable fisheries and overall energy sustainability. We have a long experience with geothermal energy—longer than most nations—that started not a result of the climate reasons that we see today, but rather it was an environmental decision for us. This is the type of experience we are sharing with other nations around the world.
Could you tell us a little bit more about the Arctic Council that Iceland is currently chairing. What is your vision for the council and some of the main ideas that you are promoting at this time?
When it comes to the Arctic, sustainability is the key. We are not only referring to environmental sustainability, but also the economic and social elements. So far, the Arctic has been a peaceful area and our aim is to do what we can to keep it that way for the foreseeable future. This is the key, but during our chairmanship we are also focusing on the oceans, green energy solutions and the people of the Arctic. Many people live in the region—about four million of them. The Arctic is a huge area but it is important that all decisions that are made regarding the region involve the local population because it is their livelihoods that are affected. They have the same rights as everyone else when it comes to prosperity and a good life. For us, it is very important that the good work that has been achieved among the members of the Arctic Council continues into the future.
Located between Europe and North America, Iceland is in a very singular position. You mentioned that the U.S. is Iceland's single-biggest trading partner. What else can you tell us about Iceland's relationship with the U.S.?
We have to bear in mind that we have very good and long-standing relations with the U.S. It was the first country to recognize our independence in 1944. Their first involvement in World War II was in Iceland, six months prior to Pearl Harbor, when they took over from the British in 1941. The first U.S. casualties occurred just outside Iceland. You can see these good relations reflected in the flight connections that exist between the two countries. Before COVID-19, there were more flights to the U.S. than to the Nordic countries combined. We have had a very close relationship for many decades and we also have the bilateral defense agreement. The U.S. is also the largest foreign investor in Iceland. It is a priority for us to continue the close and good relations that we have enjoyed in the past.
We are also working with the U.S. at the multilateral level in many ways, including trade and culture. Because of our geographical position and because of history, The U.S. is closer to us than many European nations.
Following the global financial crisis of 2008, Iceland staged one of the fastest recoveries on record that was widely admired in Europe and around the world. COVID-19 is the second major challenge in approximately 10 years that Iceland has faced with a strong sense of community, leadership and resilience. Do you think the international image and reputation of Iceland has changed for the better, thanks to the country's resilience, bold choices of the past and recent successes?
We need to be modest when it comes to the fight against COVID; we haven't won anything yet. Fortunately, things have gone well in Iceland and we are proud of our people who have been at the forefront in the fight against the virus. In Iceland, we are quite used to all kinds of natural disasters that we have lived through historically. We had to be resilient just to live with these harsh conditions when it comes to nature in Iceland.
I hope this will benefit the image of our country and we are sharing our experiences with other nations. It is true, and we are aware, that certain things can be done more easily among a small population and on an isolated island, rather than in other larger and more populated countries. Iceland has also been used by big companies as a "laboratory" because, even though we are few, we have the same diversity and things in common as much larger nations.
It is important for us to learn from the experience with COVID. There are also good opportunities for closer cooperation with other nations. For us, so far so good; we might say that Icelanders, because of what we've gone through over the ages, could be less vulnerable to such a crisis. This is not to say it has been a success yet or that we have not made any mistakes. We have made many mistakes in the past and we hope to not repeat them.
If anyone had ever doubted the importance of international cooperation, during this global lockdown we have seen just how important it is. We now need to bear in mind that we cannot take things for granted: for example, we cannot take open borders or free trade for granted. We cannot take for granted things like human rights, democracy or the rule of law. We need to be very much aware of this and we need to fight for these things. This is a fight that will always continue. If you take things for granted, you risk losing them.