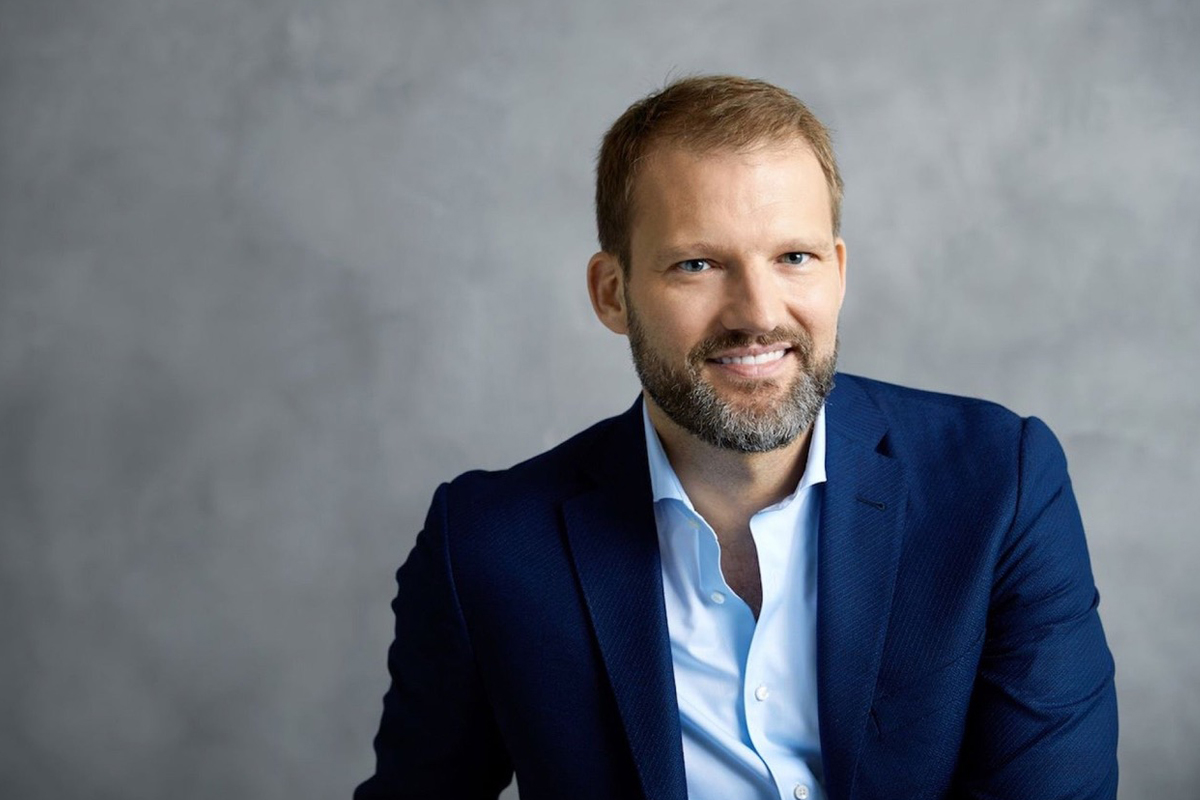 22 Aug

Pioneer brings biotech to Iceland
Robert Wessman, Chairman and CEO, Alvogen, talks about the growth of biosimilars in the pharmaceuticals sector and its current plans to introduce its new companies and products to the international market.
Why did Alvogen decide to enter the biologics market?
Competition in the generic pharma industry has increased enormously; everyone is trying to move into niche and novel areas. The main interest today is to move into biosimilars, which takes about 10 years to build and costs over a billion dollars. Around 40 percent of global pharmaceutical sales is now in biologics and that percentage will grow to more than 50 percent in this decade as these products are much more effective than many drugs we have seen to date. The downside is that they are still very expensive. A treatment can easily cost $200,000 or more per patient per year. This has put a lot of constraints on therapies in Europe, Asia, and the U.S. because many health authorities or insurance companies are not able to pay for these treatments.
What successful business model do Alvogen's companies follow?
We are extremely focused on quality and a high service level. We hire the best people, which is critical. Finally, we always make sure we are cost competitive. One needs to find the right products, markets and times to launch. Most importantly, one must win one's customer's trust. We always operate under the same operational model. We start with a product and market selection and bring products to the market on time.
Can you give us an overview of the company's multinational entities, such as Lotus and Adalvo?
I established Alvogen in 2009. In 2014 we bought into Lotus together with Singaporean state holding company Temasek Holdings and CVC, an equity house in the U.S. and Europe. At the time it was a local Taiwanese company, but the vision was to build a global business. To do so we built out manufacturing sites that comply with U.S. Food and Drug Administration and European health authorities. We built up our research and development pipeline and found marketing partners across the world. Our focus is on oral oncology because it is the largest therapeutic group of all medications and there is a high need for low-cost alternatives in this space. After six years of Temasek Holdings' and CVC's investments into Lotus, we saw the opportunity to buy out these investors. We joined forces with Innobic or PTT, which is a Thai conglomerate and continued on the same path to strengthen our position in key markets. Lotus is listed in Taiwan and sells its products in more than 80 countries. It helps provide access to people who cannot afford the latest and the most expensive cancer therapies.
Adalvo as a kind of business-to-business model. There are many other areas that companies are focusing on, such as respiratory products and complex injectables. However, to cover all those areas is too expensive for any one company. Companies in the generic industry are teaming up. We are developing expensive needed molecules and licensing these out to 10-15 different companies. This model is more doable as companies invest in one given molecule and share costs. The principal mission of Adalvo is to be at the forefront in licensing complex genetics. They have all the marketing partners from Alvotech and Lotus at their disposal. Adalvo will also build out its own pipeline. It has been doing extremely well.
How is Alvogen's Iceland-based subsidiary Alvotech changing the game in the biosimilars market?
Alvotech is a biosimilar company, which means we introduce the same product on the market once the patent expires. We offer our products at a discount. We are extremely proud of this concept because it means we are increasing global access to therapies. Patients who could not afford these treatments can now purchase them from companies like ours.
We chose Iceland as our base and have now invested more than $1 billion to get to where we are today. Our company has the best in-class research and development, with eight products in the pipeline and state-of-the-art manufacturing facilities. We have partnered with leading distributors and sales and marketing teams in our industry to cover all key markets in the world, including Teva in the U.S. and Stada Arzneimittel in Europe. We are excited that after 10 years of building the business, doing product development and passing all clinical trials we are about to launch our first product. The company was recently listed on Nasdaq and the exchange in Iceland. We are anticipating a very exciting time ahead.
What new product is Alvotech preparing to launch?
The biggest pharmaceutical product in the world is owned by AbbVie, which is sold under the brand name Humira. It is an anti-tumor-necrosis-factor product. We began to develop this product in the early days of Alvotech. It has been a very complex process. AbbVie has about 150-160 patents that we had to be sure we were not infringing upon. Halfway through our development, AbbVie changed their product from a 50-milligram version. We swapped a few years ago from 50 milligrams to 100 milligrams. The product is now selling for $16 billion and $14 billion of this is from the new high-concentration version.
We were the first to file a biosimilar to compete with Humira with the American Food and Drug Administration. The product will launch once we have clearance, foreseeably on July 1st, 2023. This one product will save many billions every year for U.S. patients. The sustainability of health care systems would be impossible if not for companies like ours; our role is to create more access to best-in-class treatments, whether it be through our subsidiaries Alvotech and Lotus or our generic business in the U.S. The savings we offer on the one product we are launching in the U.S. is equivalent to building a few new hospitals every year. We are excited that after 10 years of building the business, product development and passing all the clinical trials we are about to launch our first product.
For what reasons did the company choose Iceland as its global base?
When we decided to settle the business in Iceland, there was no local experience in biotech. There are few places in the world where there is a strong base because it is a fairly new industry. I felt that bringing the sector here would give Iceland an edge. The more a country diversifies, the better it is for the nation and the economy. Traditionally, Iceland has been driven by tourism and fishing and aluminum exports. Iceland hosting Alvotech's headquarters is an extremely important step in diversifying the nation. If everything goes well, we could be one of the leading revenue streams for foreign currency and one of the highest taxpayers in the country. We currently employ around 600 people, which will only grow. By building our business here, we bring the industry's biotech and biosimilars knowledge to the country, which is something we are incredibly proud of. There are few companies like ours in the world, and this is an opportunity for others to come and potentially do the same.
The business environment in Iceland is suitable for an industry like ours that requires highly skilled employees with a strong education and background. Cooperation with the local universities is excellent, which is an enormous help. The government is making sure there are double tax treaties in place and proper governance. Additionally, Iceland offers solid connections by air and sea. As long as a solid framework exists and we continue to have good schooling, access to talent, land on which to build, solid infrastructure and the ability to import and export, we have all we need to progress. Iceland should continue to focus on its innate qualities and what it has to offer. The country does not need to offer better taxes or more discounts, rather we need to be vocal about what we are truly about.
What efforts is Alvogen making to help improve the lives of the Icelandic community?
We are in a good position in Iceland regarding environment, social and corporate governance (ESG). Environmental issues in the pharmaceutical industry are typically extremely regulated; a framework has been in place for decades. We know exactly how to make sure we are not polluting the environment. We also do a lot of internal work. Iceland stands for great quality, which stems from the nation's people, its almost-100-percent use of green energy and its high gender equality. These factors make it easy to adopt our ESG agenda. There is a vast audience when it comes to ESG activities, and Alvotech is especially advanced in this area.